Charlie is sick again. :-( I think it was just a cold and she started to get better. Then, just when you think you are in the clear, she spikes a temp and starts coughing up junk, so it may be settling in her lungs...again. So I'll probably call for antibiotics today. I wish we just had a standing order to use as needed. We never even take her in when this happens, the doctor just trusts that we know what we're talking about. They have no way of actually diagnosing her anyway. They just look her over. Fever? Check. Low sats? Check. Gunky lung secretions? Check. Following a minor illness? Check. Always, always, always how it happens.

But she's still doing well on her feeds. We still haven't weighed her but she's filling out a little. Here's a full-body shot, you can see her thighs have a little meat on them:

Feeling a little better yesterday: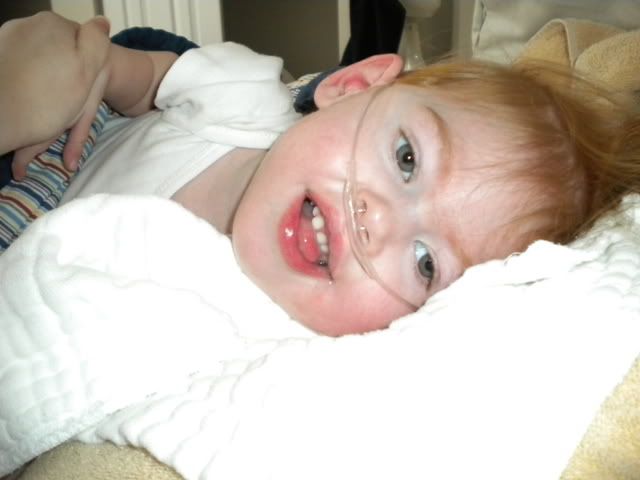 BTW, we got a new camera, that's why the first two pictures look so much more awesome than normal. I'll be so glad to not have to take pics with my cell phone anymore!
New car seat pic, all bundled up: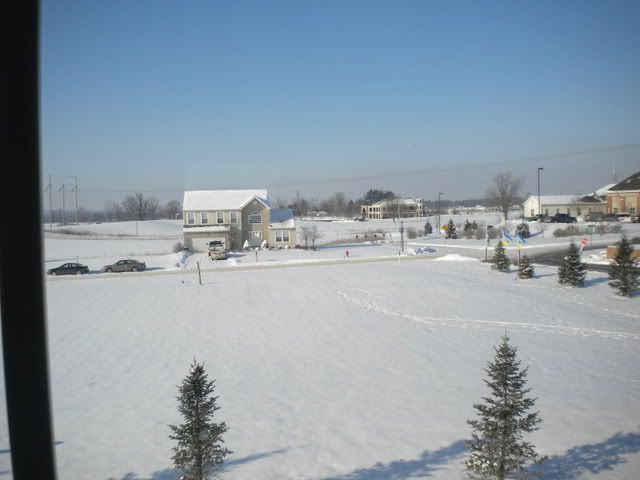 Charlie had a lot of fun with Adrian's abacus. She moves her hand up and down and spins and clinks the beads. :-)